W0
NEW

The smallest Hoffmann Key

Applications
Filigree frame and bars from 6 mm
Mullions
Drawer and drawer inserts
Available lengths
10,0 | 22,0 | 35,0

QTY 1000 pieces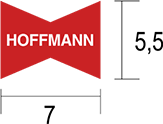 Applications
Frames (picture, mirror, cassettes)/li>
Plinths (set-on)
Cornices
Georgean window bars
Drawers
Available lengths
6,0 | 10,0 | 14,0 | 18,0 | 22,0 | 30,0 | 40,0 | 50,0 | 60,0

QTY 1000 pieces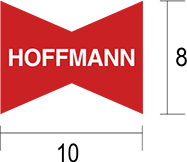 Applications
Internal fitting
Frames (in-set doors frames)
Covers and crown mouldings
Cladding (door and window)
Architraves (mitred or square cut)
Furniture components
Available lengths
6,0 | 9,5 | 12,0 | 14,0 | 15,8 | 18,0 | 20,6 | 22,0 | 25,4 | 32,0 | 38,0 | 46,0 | 60,0

QTY 1000 pieces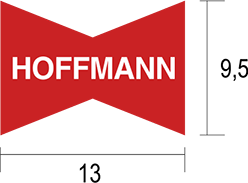 Applications
Internal fitting
Work-tops
Corner units and frame-work
Handrails
Angular and circular windows
Wood / Aluminium windows
Coffin manufacture
Available lengths
12,7 | 15,8 | 17,5 | 19,0 | 25,4 | 32,0 | 38,1 | 46,0 | 52,0 | 60,0 | 80,0 | 100,0

QTY 1000 pieces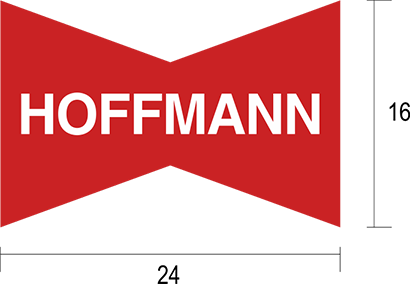 Applications
Post / beam construction / facades (with building regulation approval)
Conservatories and pergolas
Frame construction
Prefabricated house building
Available lengths
40,0 | 60,0 | 80,0 | 100,0

QTY 1000 pieces
Hoffmann Keys Special Types
Discuss your special requirements with us if you want unique effects on the Keys. We can cater for most requests.
For special applications, Hoffmann Keys are available in special colors, special sizes or eg can be are supplied in heat-resistant materials.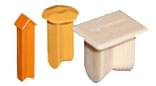 With Cap
in various forms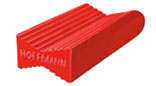 Special plastics
ABS and PA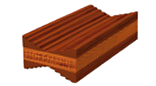 Laminated wood
3 laminated oak
Meter lengths/cut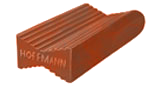 Various wood species
Available on request
Meter lengths/cut
HOFFMAN FoX
The multi-function jointer
Current fashions encourage designs which increasingly merge the house and garden to create the home. In both these areas it is important to start from the floor up, quite literally, so that both the interior and exterior reflect the tastes of the occupants. The innovative multifunctional connector "FoX" by Hoffmann creates a unique design freedom, for an exquisite environment.
FoX allows quick and easy assembly of the wooden planks on the prepared surface. It is manually inserted into the pre-routed slots on the reverse side of the timber, piece by piece until the desired size of the area to be covered is achieved. Grid patterns, either longitudinally or transversely orientated, or in a combined grid pattern can be made to customers desired choice. They can be manufactured with or without joint- spacing and the drainage distance between the wood and the prepared surface is determined by the length of the routed Fox slot.
Hoffmann offers various machine options for routing the Fox slots (fixing grooves) in the wooden planks to ensure a snug fit of the Fox Key. These range from the simple hand held machines and bench-top models to the free-standing and bespoke made machine designs.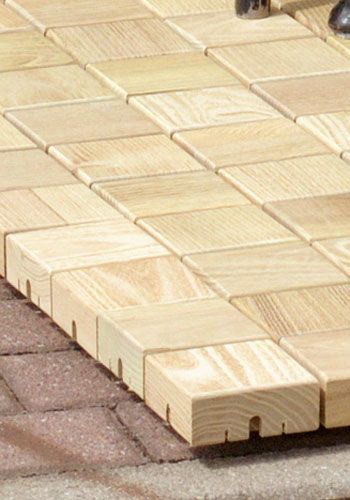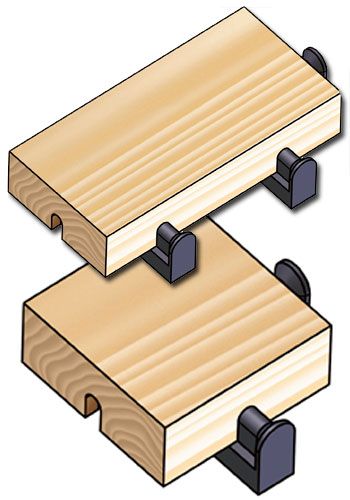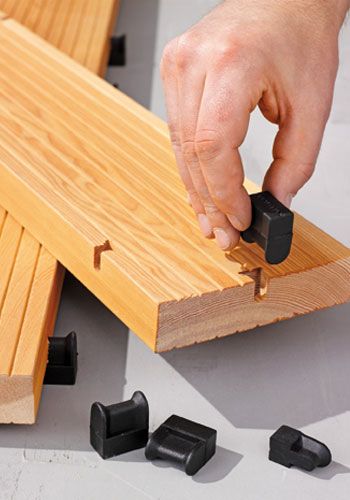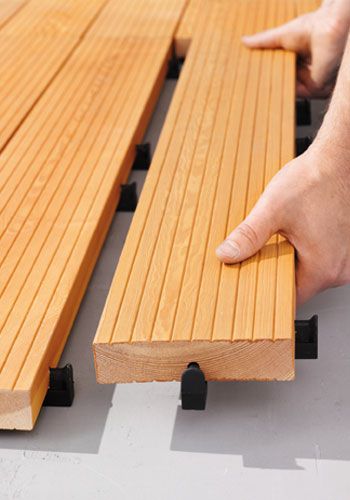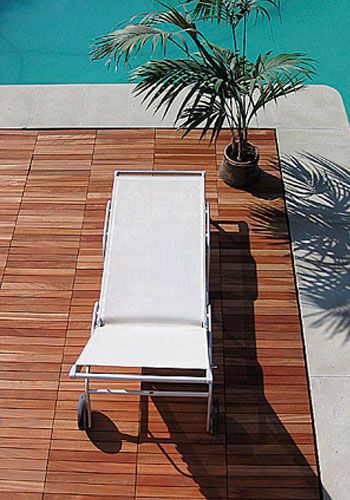 Material:
natural rubber / kautchuk
|
Floor spacing
: 12 mm
|
Joint widths
: 4 mm