Idea and system
Simply a brilliant invention
The dovetail shape is a classic feature for precision and quality, both in mechanical engineering and in the wood processing industry.
This principle makes the use of the Hoffmann Key unique. Due to the extremely precise, double dovetail shape of the Key and its serrated sides, it is always a snug fit and a positive guide when driven into the routered slots. This draws the two parts to be joined, accurately and permanently together.
Whether in industrial use or for trade use: Hoffmann keys are generally easily to use and efficient, not only for single pieces but also in volume production. The work-pieces are held together durably, due to the two dovetail-shaped sides which have ribs on the internal sloping surfaces. Firm contact is made in the wood and therefore they grip tightly and keep the parts securely together, preventing any slide or movement of the parts.
NEW: W0 - the smallest Hoffmann Key.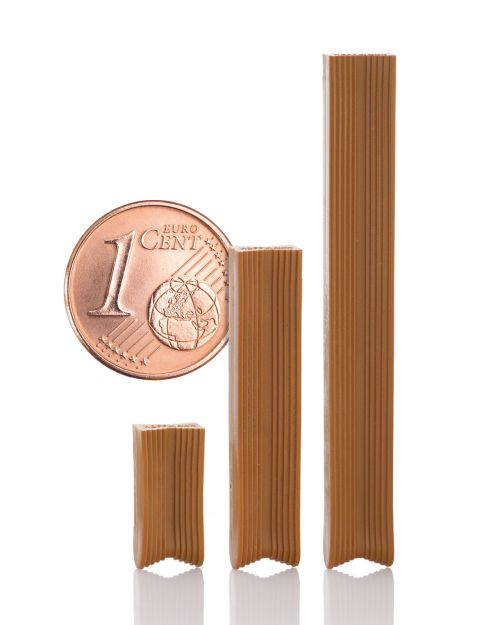 Hoffmann Keys Everywhere
Jointing Technology for Windows, Glass Facades, Doors and Building Elements
A mitred corner joint in frames has been always been the recognized as a quality feature for a secure and reliable corner connection. Moreover the miter joint made with the Hoffmann key system can also generally be used for all joints. On the one hand because of the reliability, durability and stability of this system and on the other hand, because of their easy and speedy production method in manufacture.
Due to the intricate and diverse demands from home and abroad, Hoffmann have developed a range of system solutions for jointing techniques in building elements. They are found in corner joints for windows, doors, frames, frame parts such as glass beads, cladding and georgean bars as well as node connections for post/bar constructions and glass façade elements.
A comprehensive range of choice: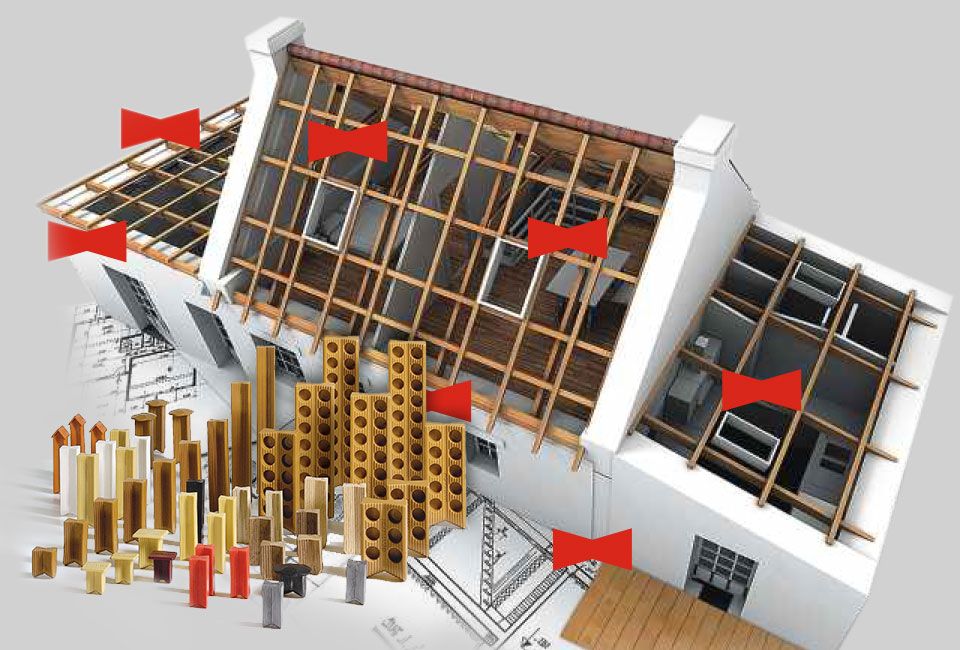 Picture framing

Window sashes Wood / Alu

Window frames Wood / Alu

Hand Rails Round

Hand Rails / Bannisters

Cornices / Crown Mouldings

Post and Beam construction

Frames / Lightning Rails

Inset frames / Pictures / Mirrors / Glazing Cassets / Curved

Skirting boards / Drawers

Window Mullions

Door Casings and Architraves